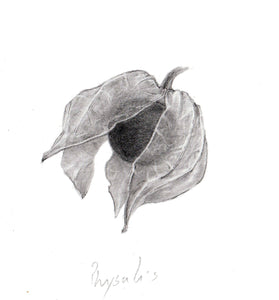 Scientific name: Physalis L.
Common names: Physalis, Alquenquenje, Jew's Cherry, Hooded, Chinese Lantern, Hooded Tomato, and Capuchin
General Description: Belonging to the Solanaceae family, Fisális is a vigorous-growing shrub-bearing fruit with intense yellow-orange color. It produces sweet berries, and in warmer climates, the bushes can survive through the winter. Cultivated and consumed since the Aztec times, it is still widely used in Mexican cuisine.
Nutritional facts: It is considered one of the most complete foods of vegetable origin today. It is rich in vitamins A and C, amino acids, iron, and phosphorus, and contains important anti-inflammatory, anti-diabetic, and antioxidant properties.
GROWING CONDITIONS

Climate: Warm. Minimum temperatures above 16°C (ideally between 25°C and 32°C) and good sunlight.
Soil: Sandy, well-drained, fertile, with a pH between 6.5 and 7.0.
Irrigation: is recommended, taking into account the humidity of the soil. Drip irrigation is a good solution.
Associations: Asparagus, Lettuce, Carrots, Garlic, Parsley, and Onion.
Sowing season: Spring. It can be done in the greenhouse at the end of winter (March-April) and transplanted outdoors in spring.
Harvest time: End of summer until November. The fruit is only harvested when the "capucho" dries and falls off, and the fruit changes color.